All news
Money Talks: After a long pause, together again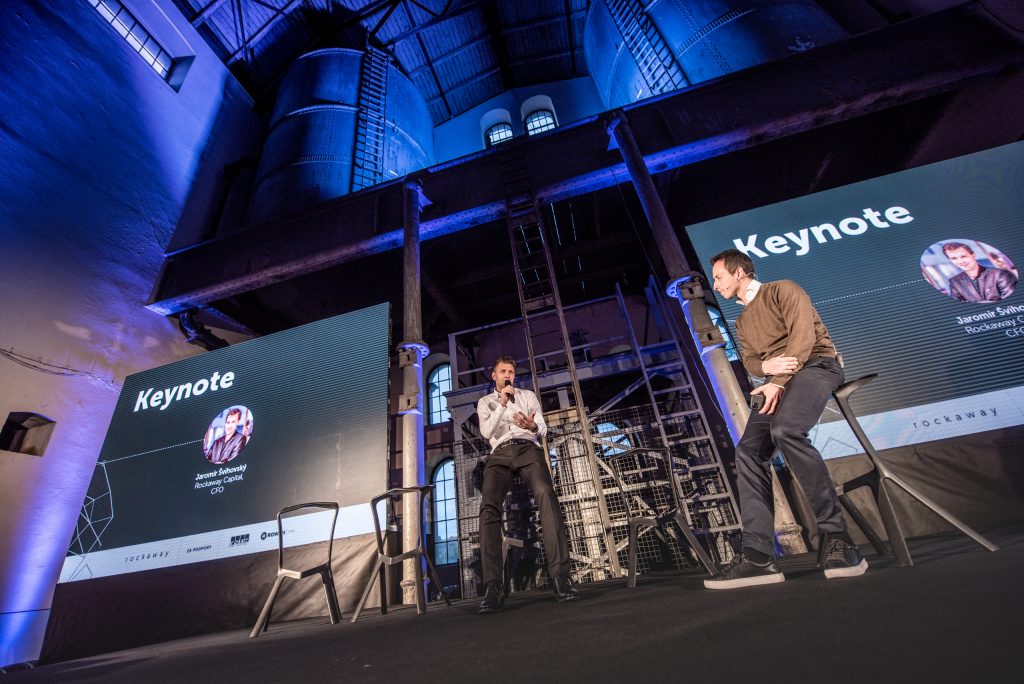 On Tuesday, October 19th, the tenth episode of the Money Talks series took place on the unique premises of the Old Wastewater Treatment Plant in Bubeneč. The tradition that had been interrupted by the Covid lockdown was thus back, and in style. The event was attended by over seventy people from companies in Rockaway's portfolio, plus guests from partner companies. As always, the entire event would not have been possible without support from our partners, this time around Rowan Legal and KPMG.
By way of introduction, Pavel Kalouš talked with the financial director of Rockaway Capital, Jaromír Švihovský, who summarized what had occurred in the investment group in the past year and what was in store in the near future. The podium was then taken by economist, former deputy governor of the Czech National Bank and current director of KPMG, Mojmír Hampl, who explained the differences and parallels between the post-2008 financial crisis and the Covid crisis. He was followed by Miroslav Plojhar and Lukáš Moravec from ERSTE (Česká spořitelna), who talked about how to hedge in inflationary times.
The Rowan Legal law office held a panel discussion headed by Josef Donát and Jan Tomíšek, with Rockaway Capital partner Dušan Zábrodský, Heureka CEO Tomáš Braverman, and Pallaemon Digital founder Alexander Pilař as panel guests. Together, they discussed the European Union's data policy, including current and future regulation.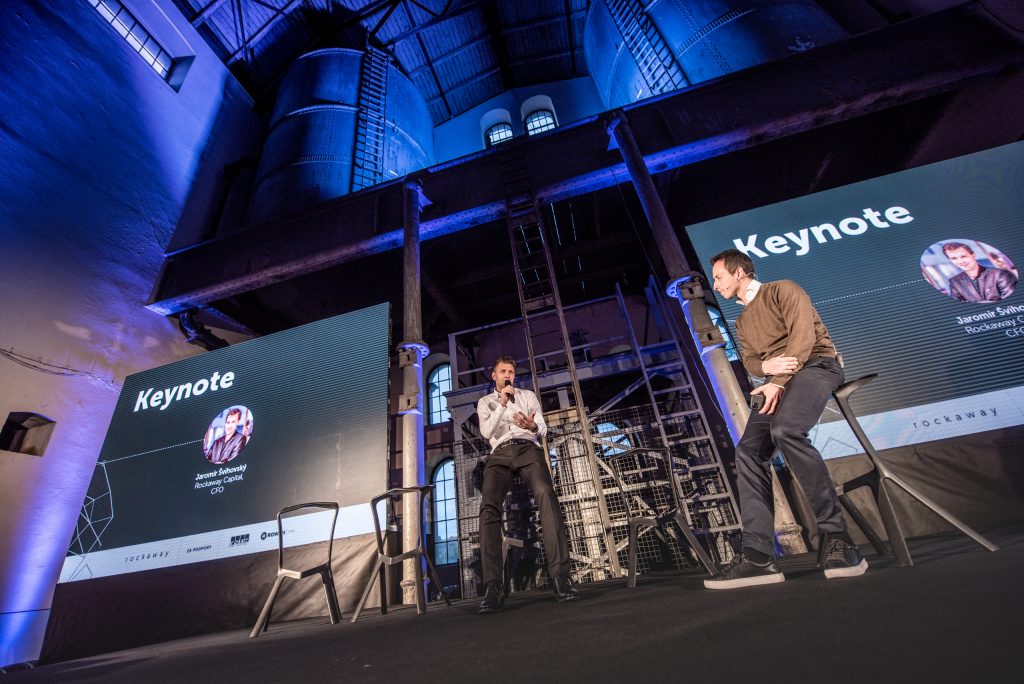 The economic section continued on the topic of "Derivatives and How to Find Them", presented by KPMG Partner Pavel Kliment. The final presentation, on using DeFi (decentralized finance) to manage corporate assets, was given by Adam Bilko, Asset Manager of the Rockaway Blockchain Fund.
After the presentations were finished, the attendees moved to the Small Gallery for a networking session accompanied by excellent catering from Stones and music by DJ N'Zym. The programme also included a guided tour of the old settling tank on the ferryman's scow, where during the evening guests were able to take a break and enjoy exceptional architecture from the first half of the twentieth century. We're already looking forward to meeting at Money Talks Vol. 11 in the spring!
See the complete photoalbum HERE.